Industry Knowledge
From Insurtech & Fintech to Manufacturing, we understand your industry needs. Be it Digitalization, Visualization or Processes Interconnection and Optimization, we help in a wide range of areas.
Project Management & Change Management
We know software, we have more than 60 years of aggregated experience, we manage all stages, from Analysis, regular communications, to Change Management. We apply SCRUM, Kanban and in-house Product Owners in order to obtain the expected results on schedule.
Artificial Intelligence & Machine Learning
We apply bleeding edge techniques and solutions in Computer Vision & Artificial Intelligence to solve problems and optimize business processes across all industries in novel ways.
Data Visualization & Analysis
Visualize Data in the way your company needs, on any device, in real-time and make better informed decisions. User centric design and development of swift Web, Mobile and Smart TV applications and real-time interconnected Dashboards.
Scalable Software
Highly scalable Open-Software architecture based on Docker and Kubernettes. We follow highly maintainable software practices and logical separation, from CQRS to Microservices, to ensure a long-term scalable future for your solutions.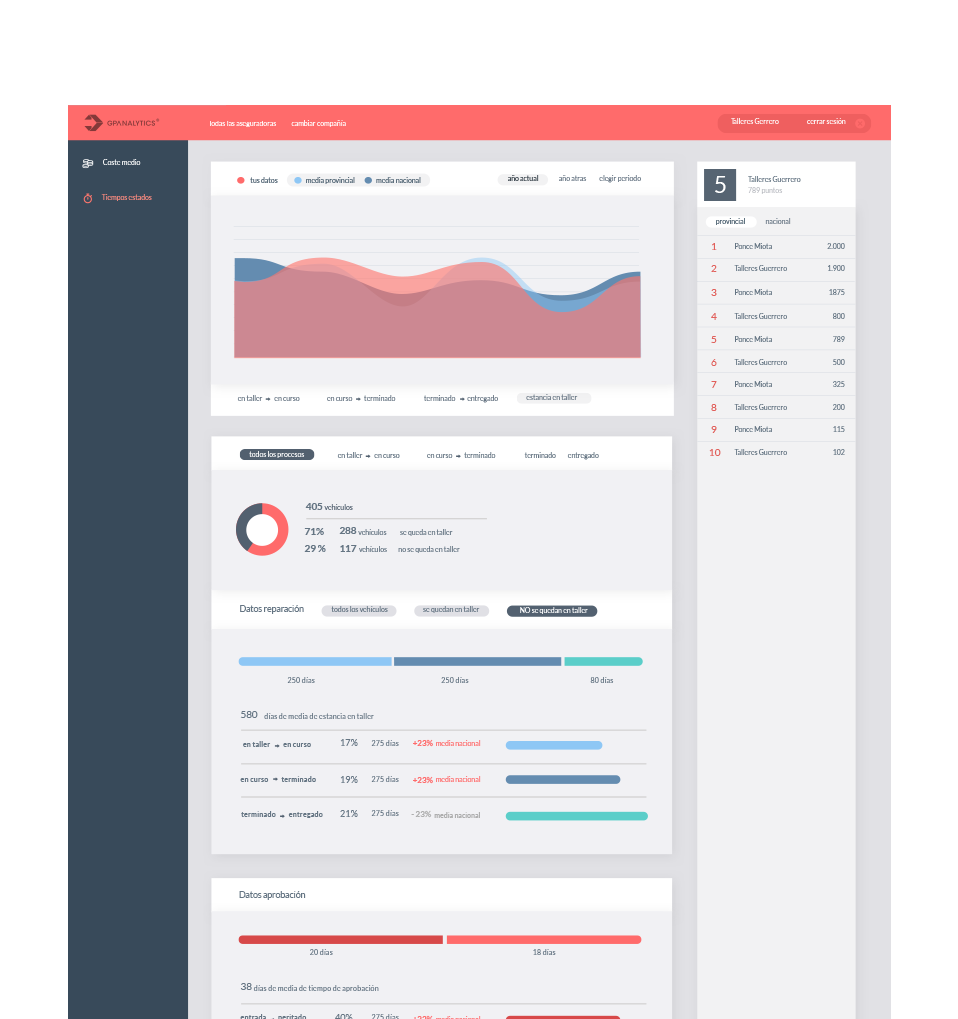 GPAnalytics
Totally customizable graphs, reports and dashboards platform that allows Business Intelligence analysis from several other platforms. User centric and sleek desing, delivers a comprehensive way of gaining insight in data.
Can we help you?
We provide a whole range of services for digital product design along with web and mobile development.
These include branding, business intelligence, motion graphics and SPAs amongst many others.