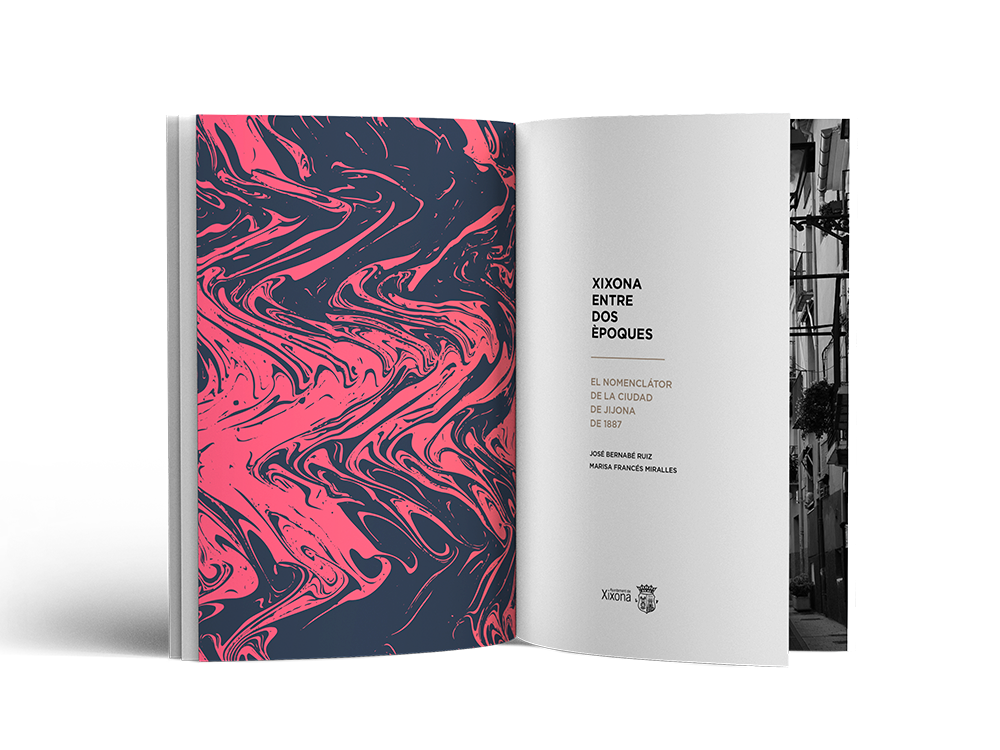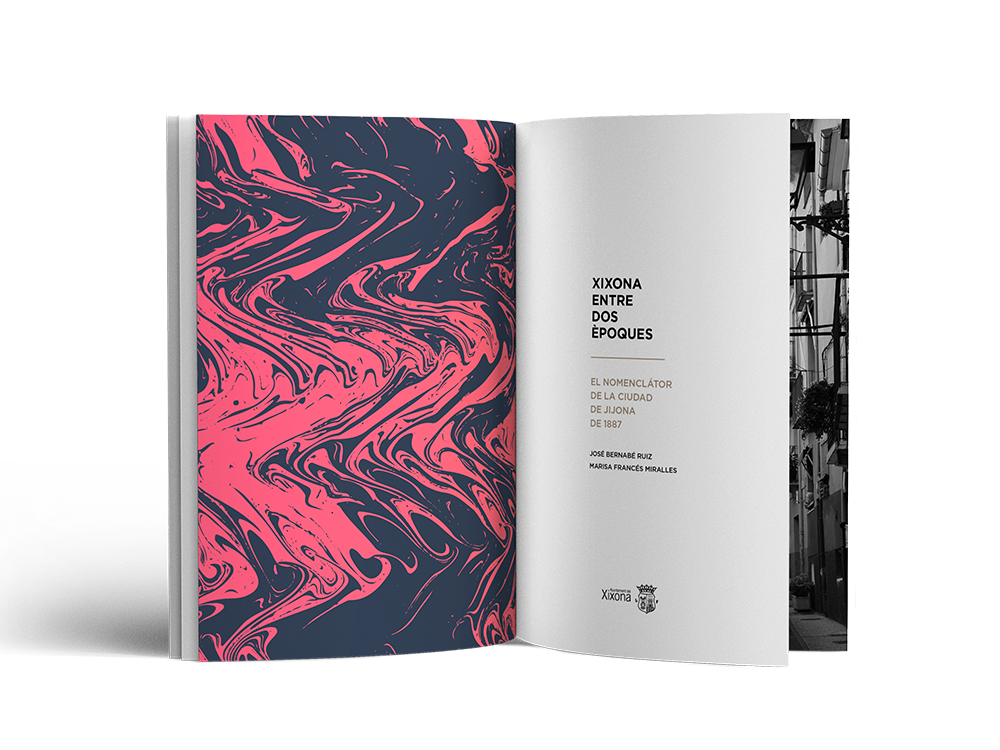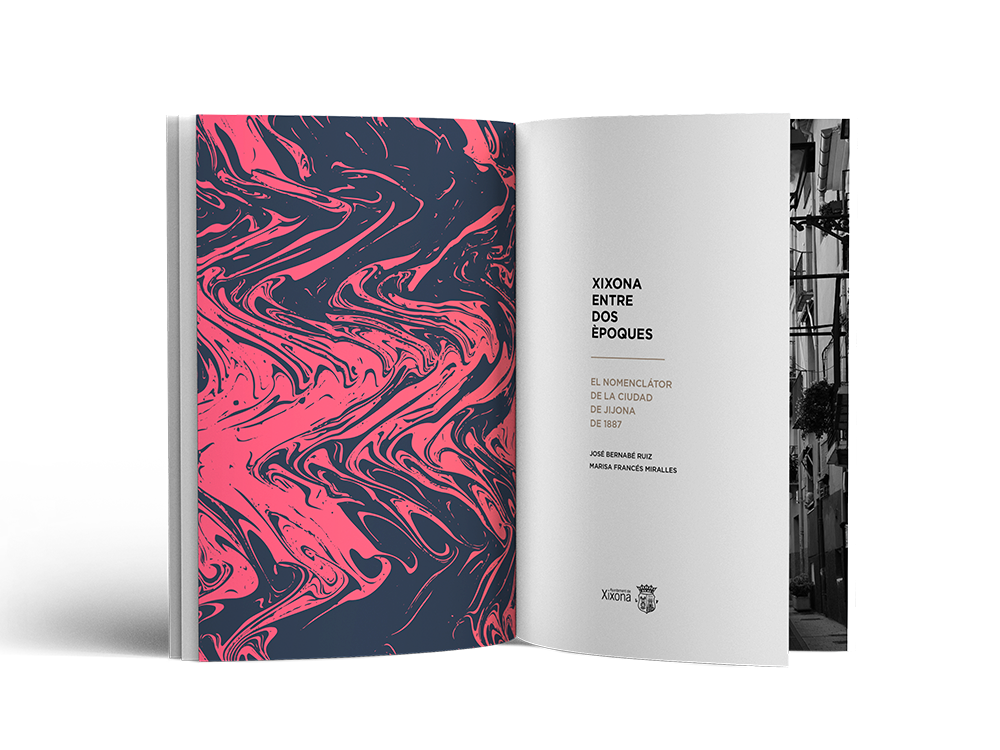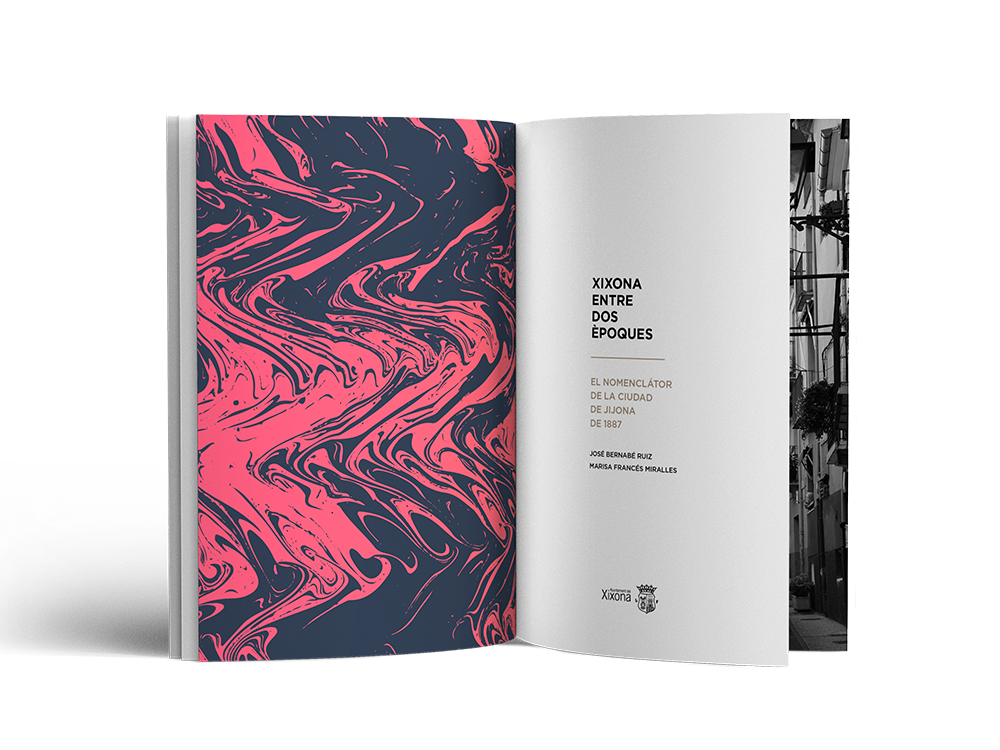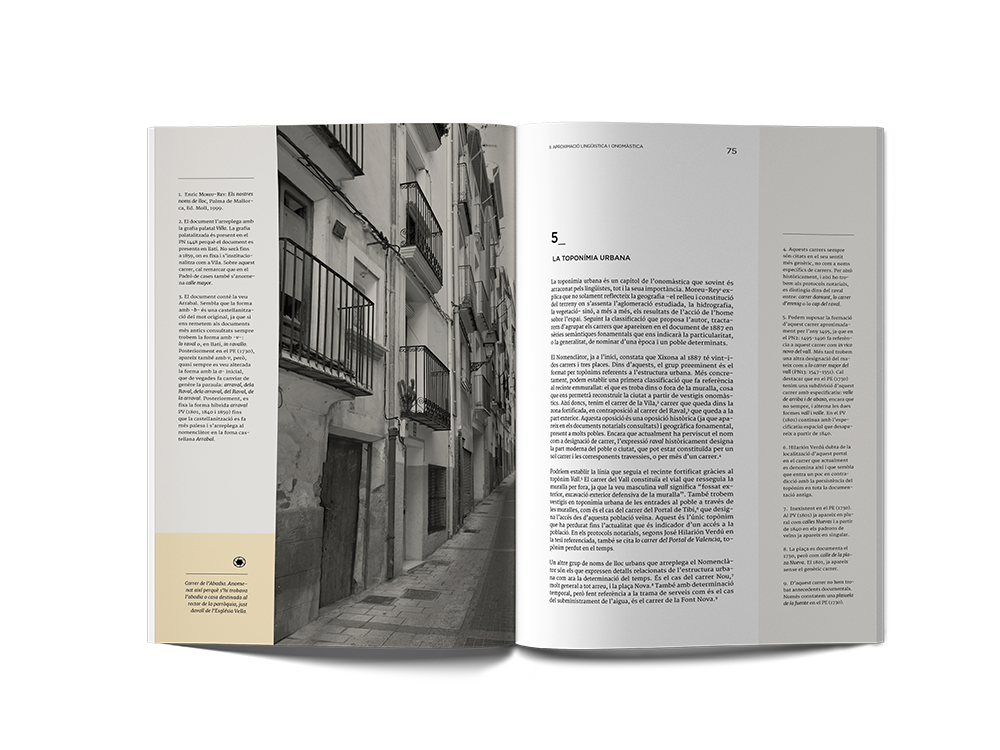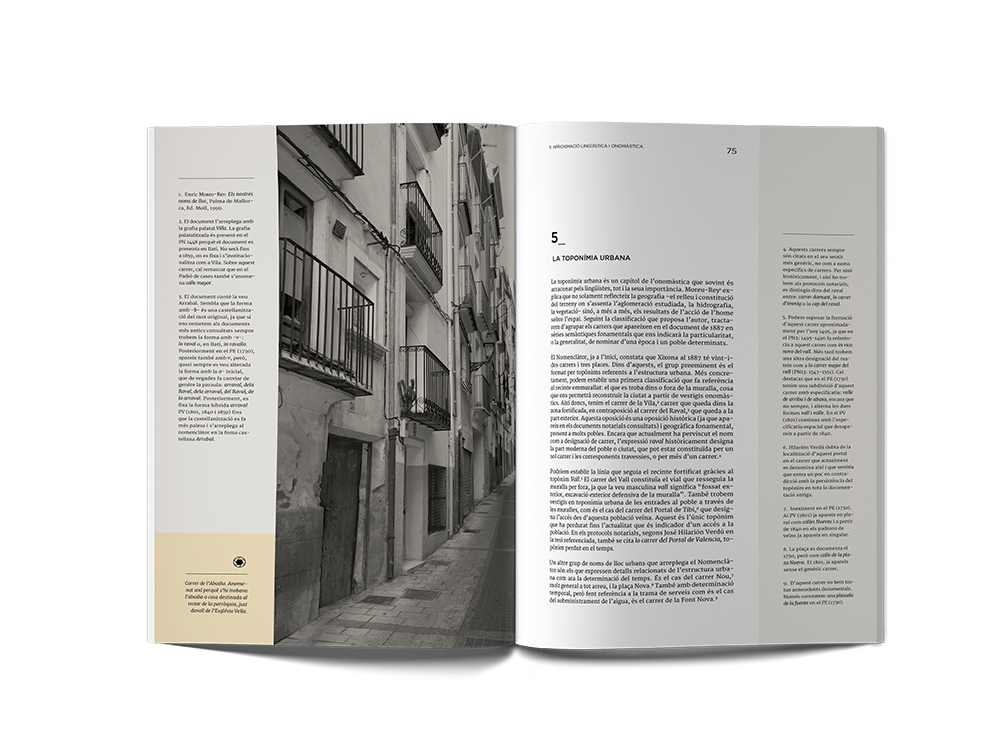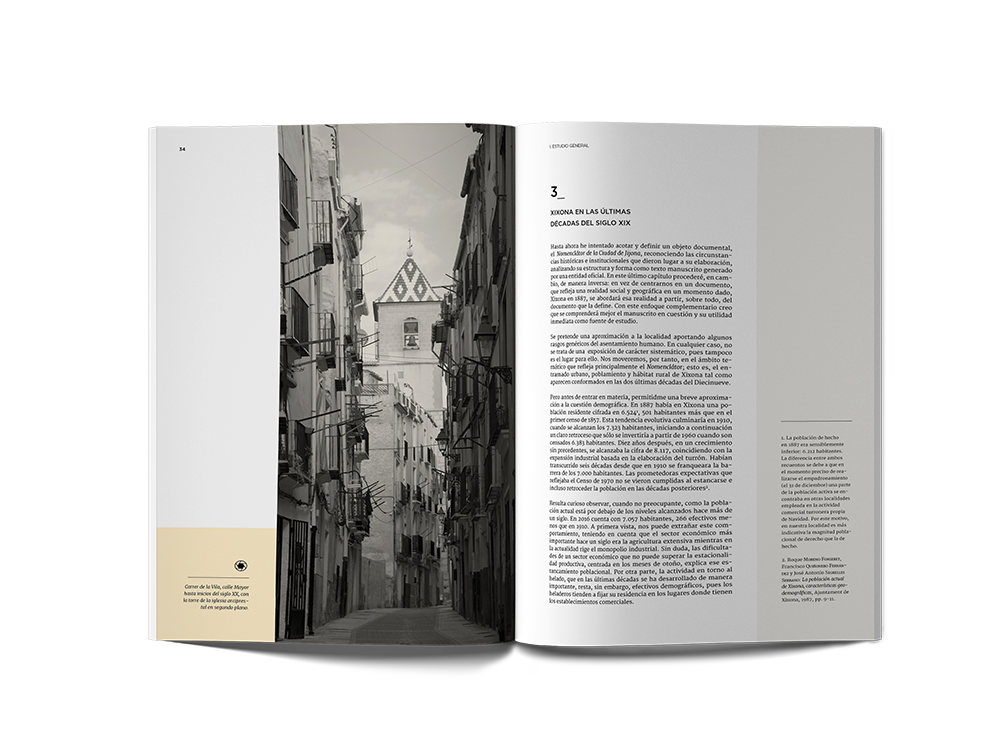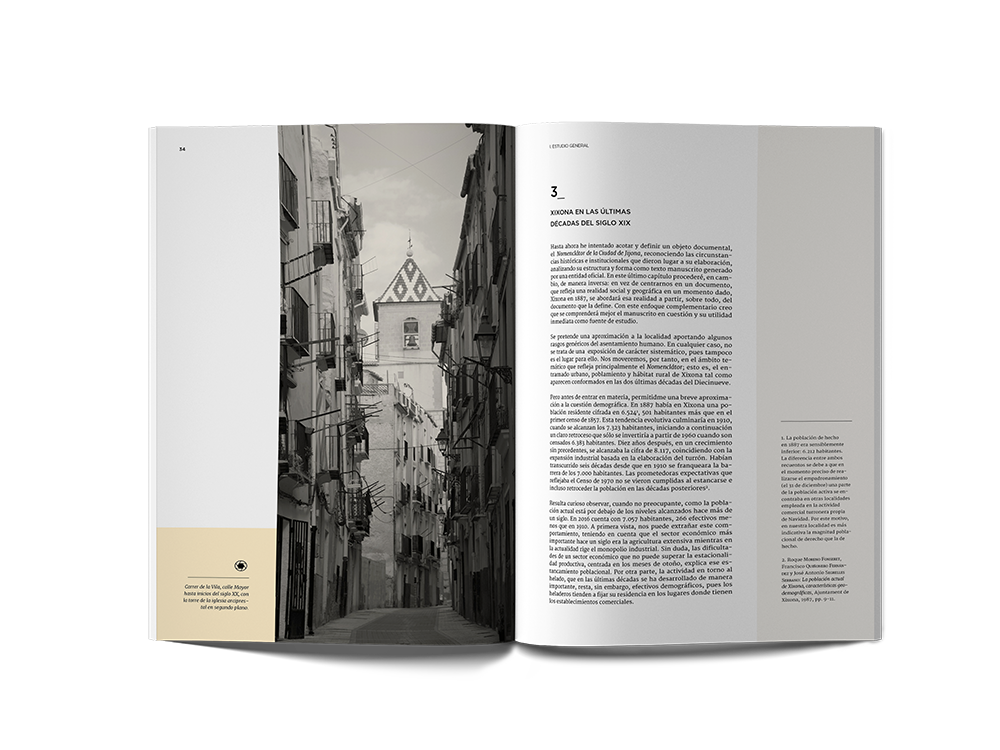 A book designed for the Jijona City Council. "Xixona entre dos époques. El Nomenclátor de la Ciudad de Jijona de 1887".
Under the careful eye of authors Marisa Francés and José Bernabé. A combination of editorial design, printing management, photo retouching, front cover design and layout for a mixed publication, half text research and the other half facsimile.
The interior design layout was limited to two inks. The front cover and flyleafs are multicolour to create contrast and save costs in order to expand circulation.
We completed another publication for the same clients which was a study of a Nomenclator of 1887. All of the local residences and farms within the town were totaled during the century along with their occupants. This study and its publication exposes an economic and social radiography of the Jijona area during the late nineteenth century.